Tankless Electric Water Heaters from RBA Group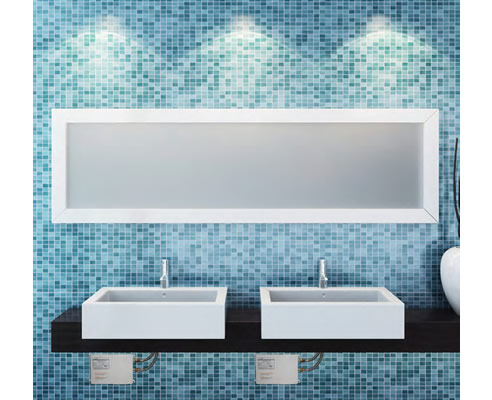 Technical Advantages:
Limitless Hot Water - Never run out of hot water again!
Instantaneous- Instantly starts heating the water to the desired temperature.
Convenient - Hot water wherever you want it!
Tankless - Heats water on demand.
15 Minute Install - No need for extensive piping from remote hot water heaters, Chronomite can be installed in 15 minutes!
Economic - Low install costs, low running costs.
Compact - Easily fits under the sink and can be hidden away in the cupboard, or ask for one of our access doors!
Low Maintenance - Self cleaning feature, virtually eliminates alkali and calcification build-up.
Made in the USA -Confidence and safety backed by over 45 years of innovation.
Single Phase - Save on installation costs with no fuss wiring.
Fast Installation - All you need is a cold water line and an electrical connection.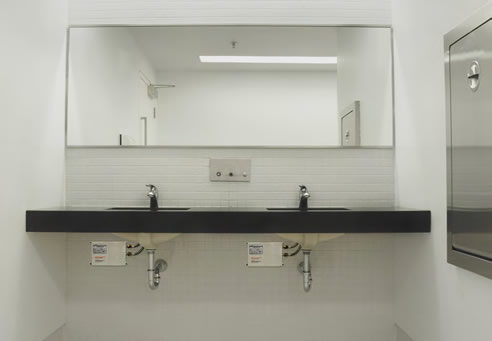 Environmental & Health Benefits
99% Energy Efficient - The electricity used by the unit heats the water - no waste!
No Standing Heat Losses - Heats water on demand in contrast to a storage tank system.
Pre-set Temperature - No wasted energy from overheating water & then adding cold to it.
Conserves Water - Eliminates the water wasted when waiting for hot water to arrive.
Materials Savings - No need for expensive hot water piping network.
Hygienic - Decreased wait time equals increased hygiene.
Safe - Output temperatures are pre-set on the Instant-Flow® Micro models to prevent scalding.
How it Works All you need is a cold water line and an electrical connection. The element assembly houses a series of ingeniously designed coils that instantly heat water as it flows through the vessel. A unique power switch automatically applies electrical current to the coils when hot water is requested. The electrical current is not applied when water is not in use. The microprocessor can be preset at the factory to maintain a constant output temperature, even at varying flow rates of the unit.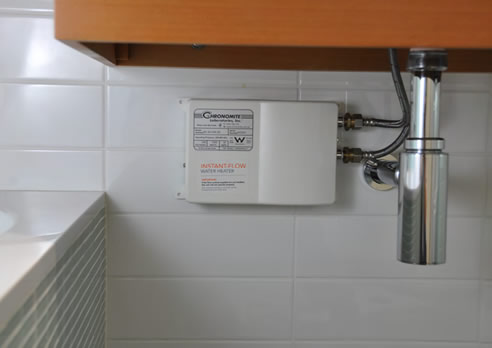 Flexibility is the key Chronomite offers you the opportunity to replace your old 25L or 50L electric storage units in a simple and timely manner. Its compact size means you can install it at the point of use, without taking up valuable cupboard space. You should consider a Chronomite Instant-Flow® Micro in any project where you need to deliver hot water to a point which is a considerable distance from your primary hot water source.


1300 788 778
Oatley, NSW, 2223