Energy Efficient Whole House Fans from Solatube
Solatube are the masterminds behind energy efficient Whole House Fans. These systems are purposely designed to cool homes down quickly and save homeowners the cost associated with trying to reduce their interior temperature with their air conditioner alone. How does a Whole House Fan work? Simply open your windows, activate your Whole House Fan, and flush the hot air from your home. With a Whole House Fan from Solatube, enjoy a cooler home faster and save up to 90% on your air conditioning bill.

Not only are Whole House Fans excellent for cooling homes in summer, they are also ideal in winter. During the cooler months, it's typical homes remain sealed to prevent heat transfer. Occupants are subject to poorer indoor air quality due to stale, odorous air build-up. In just 10-15 minutes, a Whole House Fan can flush stagnant air and replace it with fresh, clean air brought in from the outdoors.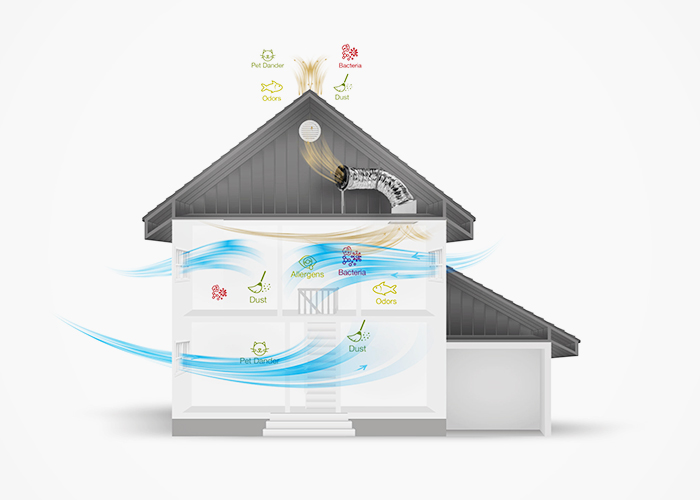 For more information on Whole House Fans from Solatube, visit solatube.com.au today.