Silicone Bleeds on Acrylic Printed Splashbacks from ISPS Innovations
Silicone bleeds on acrylic printed splashbacks is just one of the common problems when it comes to commercial splashbacks. To protect clients from this type of worry, IPA Acrylic and Bonethane- today's trusted polymer splashback brand from ISPS Innovations, comes with a 7-year structural warranty that can extend to a 10-year warranty when installed by the company's simple installation process.
Inferior coloured and printed splashbacks which use neutral cure silicone and poorly prepped and applied finishes are prone to damage like silicone bleeds. While this can take time and years to develop, this deterioration results in substantial refitting costs and unsightly silicone bleed damage. One thing to look out for is the presence of a vinyl wrap to the rear of a printed splashback or unprotected flip side where neutral cure silicone will eventually invade the digital image or painted splashback.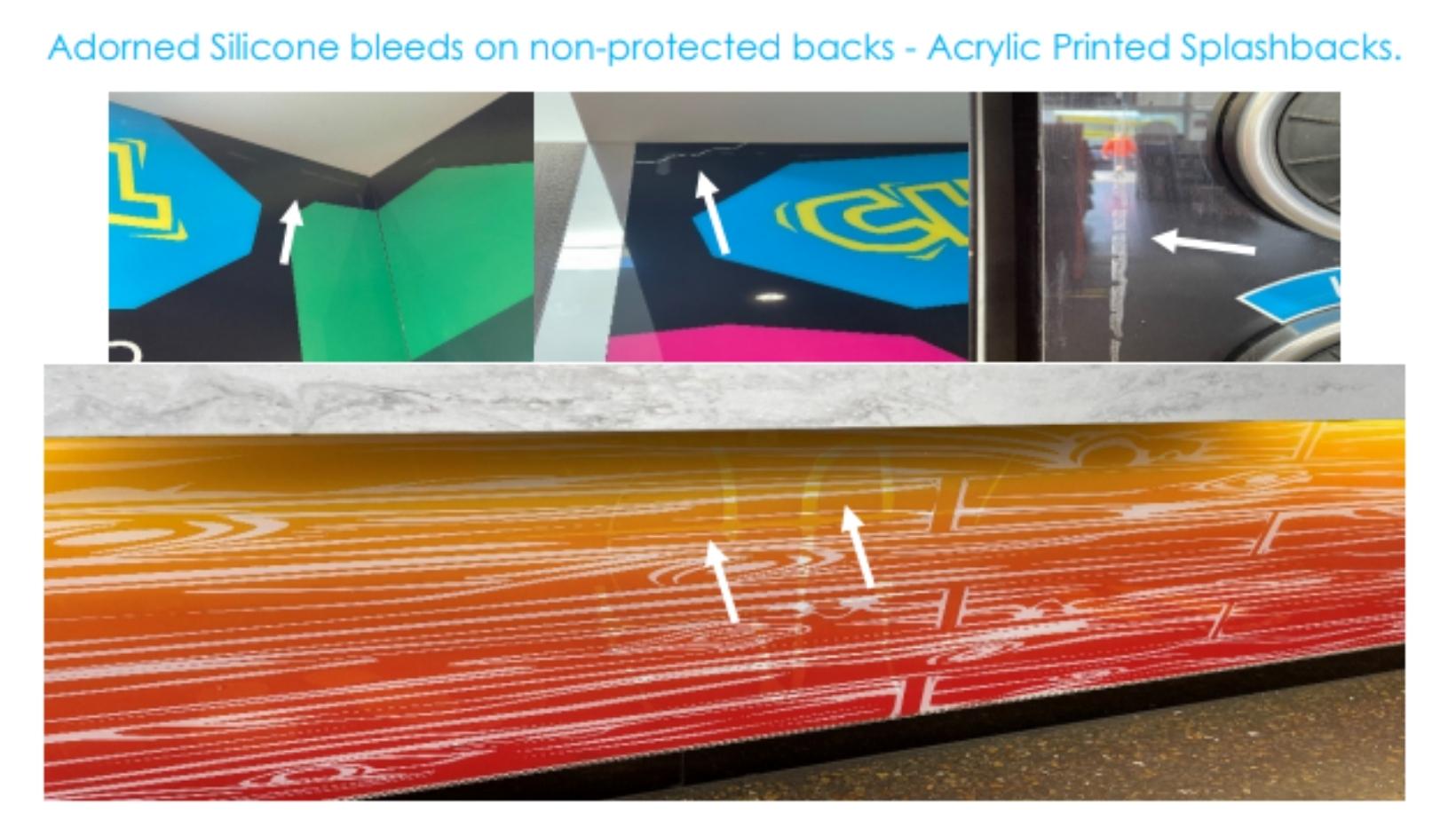 Sample of Silicone bleeds on Acrylic Printed Splashbacks.
With ISPS Innovations, you can be ensured of a superior-quality polymer splashback that comes with robust warranties. Coloured and printed polymer splashbacks from ISPS are less likely to deteriorate and develop silicone bleeds. These high-quality splashbacks are supplied ready to install, with no back of sheets prepping, printing or painting. And as part of their high standards of manufacture, these splashbacks are liaised with designers to archetype, trade and shopfitters, to guarantee that the product is fitted properly to Australian standards.
To find out more about ISPS Innovations' product warranty to protect from Silicone bleeds on acrylic printed splashbacks, please visit www.ispsinnovations.com.au today.