Roof Ventilation Solutions from Solatube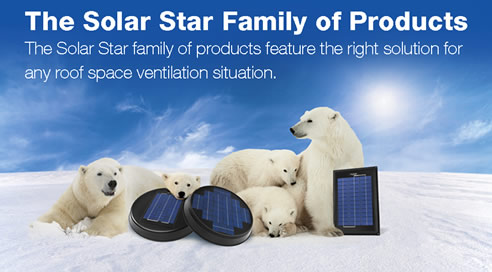 The Solar-Powered Roof Space Fan That Keeps You Cool.

Solar Star's roof space fan is the ideal ventilation solution. Solar Star, the leader in solar powered roof space ventilation, brings you the most technologically advanced, environmentally friendly, ventilation solution today. Best of all, Solar Star brings you the solutions that cost nothing to operate. Imagine the savings.
Uses no electricity and pays for itself
Reduces heat build-up and moisture
Decreases cooling costs
Fights mould and fungal decay
Reduces damaging condensation
Sleek slimline unit