MDC Mosaics and Tiles' Commitment to Excellence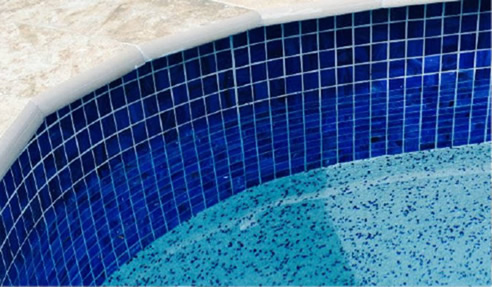 Pool tile providers, MDC Mosaics, have developed decades worth of industry know-hows in their trade. Pool tile installation requires high attention to detail for both the structural integrity of the pool and for health and safety reasons.
MDC Mosaics and Tiles are distributors of glass mosaic tiles for pool applications among other quality tile products, grouts, sealants and adhesives. The MDC Mosaics team are known experts when it comes to pool tiles and recently, they have expanded their line of distribution to other types of tiles like ceramic and porcelain tiles for wall and floor applications.
Why Tile Your Pool?
Using mosaic tiles for pools is more efficient than other products for a number of reasons.
Appearance - Mosaic pool tiles offer more colour and style options. Crystal, gold, and pearl are some of the unique finishes available within the mosaic ranges.
Safety - Mosaic tiles' smooth surface provides great comfort for pool users because they are more gentle on the skin and are less abrasive on swimwear.
Maintenance - Glass tiles are highly resistant to mould, mildew and pool chemicals compared to other tile cladding products. If applied using the appropriate grouts, sealers and adhesives, the pool tile application can last a lifetime.
Clients can also benefit from MDC Mosaics and Tiles experience, knowledge and recommendations in regard to referring the best tilers in the industry.