Polyurethane Waterproofing Membrane from Pasco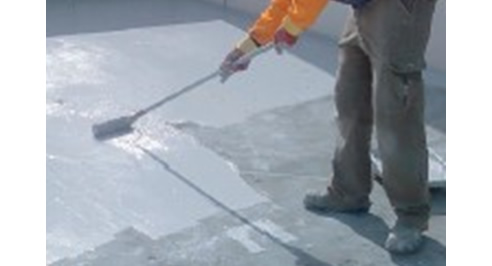 Pasco Construction Solutions proudly presents Aquaproof, a top-of-the-line range waterproofing membranes. The protective solution is designed to preserve the long-term integrity of building components by combating all types of water ingress caused by humidity and other natural elements.
What is Aquaproof?
The Aquaproof range by Pasco offers a diverse selection of liquid membranes. Among the varieties of modified acrylic membranes like Aquaproof 201PU; bitumen membranes like Aquaproof 301BL; cementitious membranes like Aquaproof 202; and the polyurethane membranes like Aquaproof 110 and Aquaproof 115UV.
Meet Aquaproof 115UV
Aquaproof 115UV is a complete, moisture curing elastomeric polyurethane membrane system. Once cured it forms a tough, highly flexible rubber membrane, exhibiting tenacious adhesion to a variety of substrates. Aquaproof 115UV is a high strength, puncture resistant, monolithic, seamless waterproof membrane with the added advantage of being trafficable and U.V stable.
Aquaproof 115UV is one of the most in-demand polyurethane waterproofing membrane systems in the Australian market, and for good reason. The high-resilience elastomeric membrane can protect building components under the toughest weather conditions. Its durable makeup also allows for trafficability. As derived from its name, Aquaproof 115UV exhibits resistance to cracks and disintegration, due to the ultraviolet rays of the sun.