Eco Friendly Electroplating Services from Astor Metal Finishes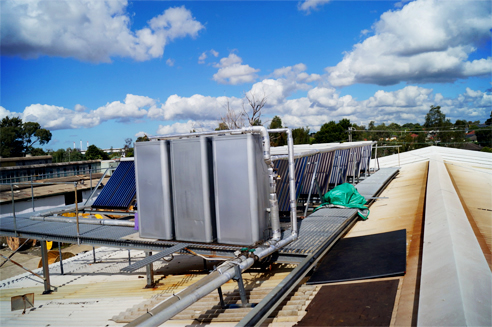 Leading the [solar] charge - Astor Metal Finishes and conservation.
When you run a factory the size of ours, it's so important to think about how you are impacting the environment. We take this very seriously and go out of our way to conserve energy and water wherever we can. Electroplating is a fiddly business and there are so many tiny factors that go into every finish. One thing that is essential is processed heat - we need a LOT of it. For many years, we used immersion electric heaters to do this. However, six years ago we started using a completely new system that gave us the opportunity to save on gas and electricity in a huge way. We started using a gas hot water generator that spreads hot water throughout the plant. Five years ago, we installed solar panels on our factory roof.
The solar panels are directly connected to the gas so that the generator switches off whenever the water within the panels reach the required temperature. The water needs to circulate around the tanks at about 70-80 degrees centigrade. On hot days the panels can reach our desired waterer temperature by as early as 9:30am. That means everything is turned off in the morning!