Design in Gold from Astor Metal Finishes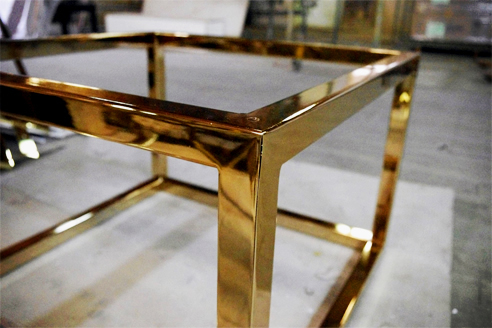 Throughout civilisation, this sparkly and precious metal has epitomised extravagance and luxury. Golds unique combination of rarity, durability and shine meant the value of the metal has always been high. The cool thing about this gorgeous metal is that it is one of the few metals that can be found in nature - shiny, fabulous, and ready to use. Consequently, ancient peoples throughout the world who discovered gold became instantly attracted to its properties and began using it.
According to the National Mining Association in the USA, the first recorded use of gold goes back to around 4000 BC where Eastern Europeans developed jewellery like pieces. However, the Ancient History Encyclopaedia tells us that gold and silver alloy was used in jewellery as far back as 5000BC. Suffice it to say, we have been googly-eyed over this classic bling for aeons.
Originally discovered at surface-level near water, people quickly worked out that they could find more if they went underground. The Egyptians were the first recorded to use the technique of filigree, where they stretched the gold into wire and manipulated it into intricate designs. While the Egyptians and South Americans perfected their jewellery, the Ancient Romans started to use gold as a setting for gemstones, upping the bling ante with precious stones such as pearl or enamels.