Storm Ready Gutter Protection with GuttaFilta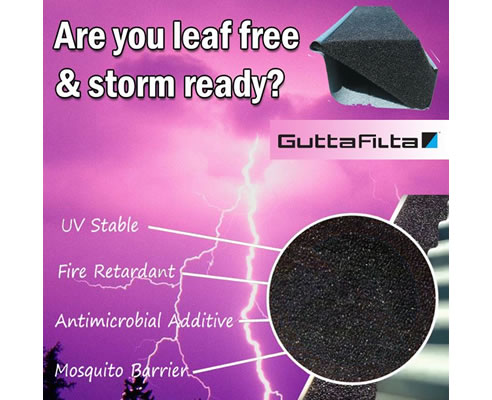 Are you ready for Storm Season?
It's the perfect time to do a few quick jobs around the house to help get you and your family ready for storm season.
Clearing out blocked drains and gutters, and cleaning up your yard are all great ways to get ready. Don't leave your gutters till it's too late.
GuttaFilta is a unique foam system that is easily installed to provide effiecient and affordable storm ready gutter protection.
Conatct GuttaFilta on 1300 200 200 for a obligation free quote.