DIY Gutter Protection Systems from GuttaFilta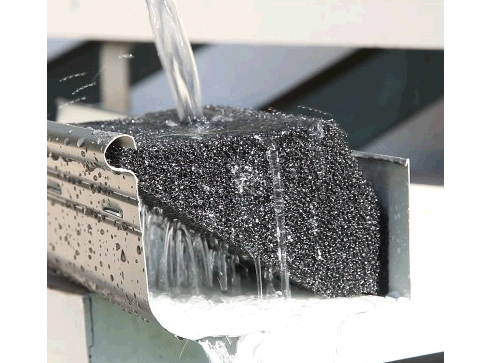 The GutterFilta Range which comprises of GuttaFilta™ and GuttaFilta™ Valley is made from an open cell (reticulated) polyether polyurethane foam. All GuttaFilta™ products can be cut to any size to fit any application. Whilst very porous and pliable, it is also highly resistant to physical stress and UV deterioration. It is formulated to perform in sub-zero or high temperatures making it suitable for all Australian conditions.
GuttaFilta™ also has an anti microbial additive which prevents algae and mould developing and GuttaFilta™, by way it is formed and fits into the gutter, also assists with mosquito control. GuttaFilta inhibits the development of larvae by keeping the mosquitoes away from any water build up.
GuttaFilta™ is an easily installed DIY style product. If needed, though, we can arrange professional installation.
GuttaFilta™ will not damage your roof or gutters. In fact it helps to keep your gutters dry and clean.
GuttaFilta™ is UV stable, is environmentally friendly and comes with a 7 year warranty. GuttaFilta™ is easy to handle and won't dent or crack.
Most of all GuttaFilta™ is a very efficient leaf filter at an affordable price that REALLY WORKS