Types of Gutter Protection from GuttaFilta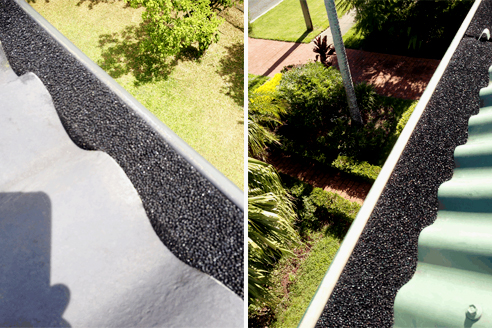 When it comes to gutter protection, it is an important part of a building's roof. It is important to install a gutter protection system, that will demand very little maintenance and one that will be able to keep out debris and leaves from the guttering - to enable your gutters to work efficiently.
Gutter Protection falls into two categories; DIY or Professionally Installed. GuttaFilta™ falls into both.
Whilst GuttaFilta™ is a very easy DIY product consideration must be given to safety. Climbing on ladders and rooves can be dangerous.
If you do decide to go down the DIY path (whatever protection system you decide on), make sure there are no small openings or holes in the gutter protection. If there are gaps left even though you have gutter protection, it will lead to the need to clean your gutters out. The more gaps and the bigger the holes the more often cleaning will need to be done.