Mid Tone Aged Brass Substrates Adelaide by Astor Metal Finishes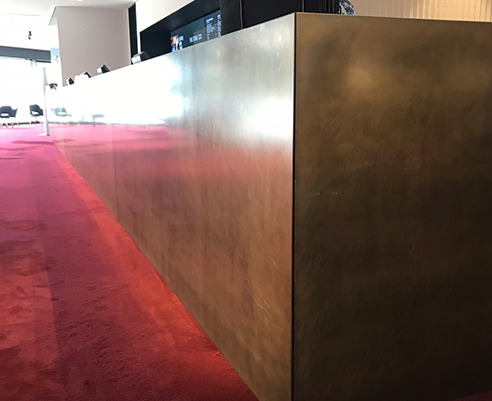 Adelaide Festival Centre
The Adelaide Festival Centre project reinforces the importance of arts and culture for this state capital. The works over a 3 year period will see the redevelopment of existing facilities and a masterplan to link the entire entertainment area of Adelaide. The design is elegant plus world class with luxe finishes throughout the lobbies, theatres, bars, and restaurants. Plush red carpets are combined with aged brass, travertine, and restrained detailing.
Astor was specified to deliver a mid tone aged brass to aluminium and stainless substrates in joinery, skirting, signage, furniture, and hardware. The result is contemporary yet very elegant. Over time the aged brass will show wear & tear naturally, reminiscent of stately buildings and not dissimilar to Sydney Opera House finishes.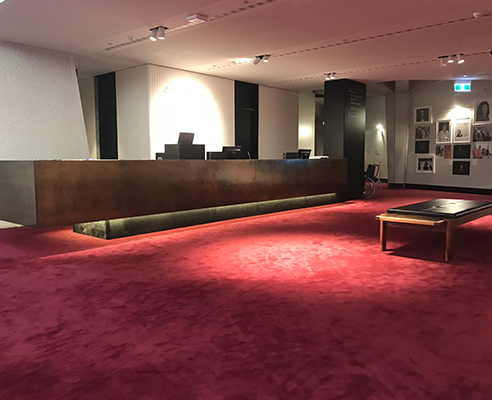 Further project details can be found at www.hassellstudio.com and www.architectureau.com.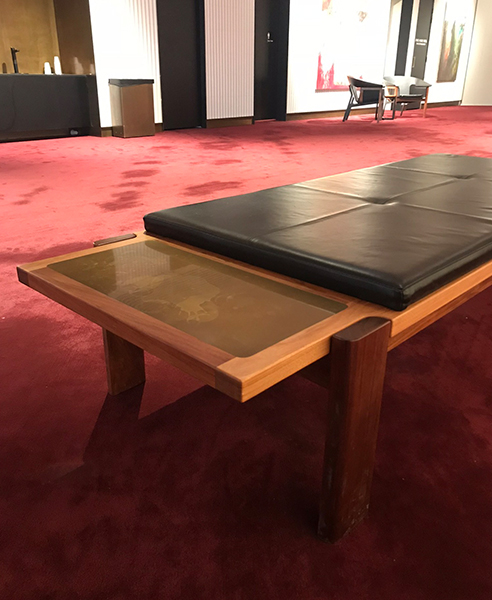 Learn more about the mid tone aged brass substrates by visiting www.astormetalfinishes.com.