Safety Gear and Accessories Sydney from 3M Safety & Graphics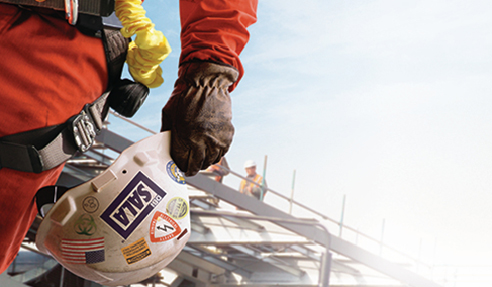 It is basic knowledge that in every on-going construction project, each employee is required to wear the right safety gear and accessories. Exposed to detrimental workspaces with falling debris or unstable surfaces, the level of risk is greatly reduced if a protective safety system is prioritised.
3M Safety & Graphics offers an array of top-performing safety gear and related accessories that make the overall work easy, productive, and safe, without compromising the comfort for each employee. High-quality product line from 3M includes safety, comfort, productivity, product specific, and hauling and storage accessories, built to operate harmoniously with other safety products;
Safety Accessories - includes suspension trauma straps, which allows workers to stand-up to their harness after a fall. Also includes tool lanyards tether tools that reduce risks of injury, damage, and lost productivity from dropped items.
Comfort Accessories - prioritises comfort and satisfaction while working at heights. Comfort pad as a product sample, wrapped around the shoulder and back.
Productivity - enhanced productivity even when working at heights. Includes tool and equipment pouches equipped to workers' belt for easy access to different construction gear.
Product Specific Accessories - increases safety, comfort, productivity, or handling for specific products. Allows easy access to rear D-ring of harness using retrofit dorsal extensions.
Hauling and Storage Accessories - provides a list of generic gear and bags that allows workers to conveniently carry or haul types of equipment in mobility.
3M Safety & Graphics supplies quality safety gear and accessories across Sydney. For further inquiries, head over www.capitalsafety.com</a> today.