Precoated Timber Protection Oil Machine from Hazelwood & Hill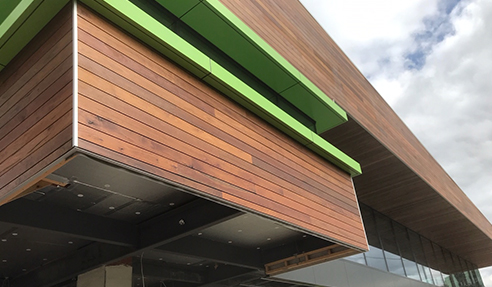 Hazelwood & Hill Now has a New Coating Machine Offering Precoated Timber Protection Oil
Keep wood looking great for years with Cutek CD50 wood oil. This unique wood protection system can be applied as a clear oil by our new coating machine Cutek CD50 works to control moisture from the inside out and minimise warping and cupping and splitting, which means exterior wood lasts longer.
Cutek CD50 is simple to apply, easy to maintain, and cost effective.
Cutek CD50 is NOT suitable for use on bamboo or acetylated wood.

Ideal uses:
Weatherboards
Shingles
Windows
Doors
Beams
Decks
Fascia boards
Fences
Posts
Engineered products
For more details on the new coating machine or other related Hazelwood products, contact Hazelwood & Hill or head over www.hazelwoodhill.com.au.