Affordable Kitchen Splashbacks Brisbane from Reflections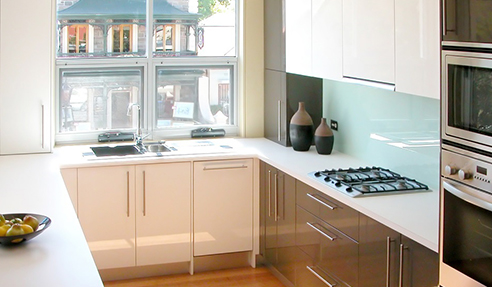 Stunning and Affordable Kitchen Splashbacks Brisbane - A Range of Applications
Reflections Splashbacks is the company of choice for homeowners and design experts who are looking for stylish, convenient, and affordable kitchen splashbacks that are easy-to-install, highly durable, and provide seamless interior design for a sleek and modern look.
Why Choose Reflections Affordable Kitchen Splashbacks?
A smart alternative to glass and acrylic splashbacks, the Reflections range of affordable kitchen splashbacks are flexible and lightweight yet ten times stronger than traditional splashback materials. In addition, the splashbacks are easy to cut, drill, and shape according to required specifications to fit the working space and reduce valuable installation time.
The splashbacks are available in 14 different stylish colours to choose from, all with a beautiful high-gloss finish to reflect light - creating an ideal illusion of space to make even the smallest of rooms seem larger. The affordable kitchen splashbacks and wall panels are grout-free, waterproof, and steam-resistant to keep your wet areas clean, bright, and mould-free. Furthermore, the non-porous surface doesn't trap dirt, stains, or grime, offering a safe and hygienic design solution for your home.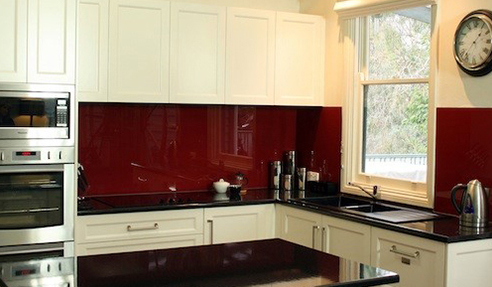 Suitable for a wide range of applications, Reflections Splashbacks and Wall Panels are adaptable and durable enough to be installed in the following:
Indoor kitchens
Shower walls and enclosures
Kitchen islands and bar backs
Outdoor and alfresco kitchens
Shower walls and enclosures
Vanities and mirror surround
Spa surroundings
Bathroom walls
Barbecues
Laundries
Shop fittings
Commercial Fitouts
For further inquiries on affordable kitchen splashbacks, contact Reflections Splashbacks or visit www.reflectionsplashback.com.au today.