Wet Area Wall Panels Brisbane from Reflections Splashbacks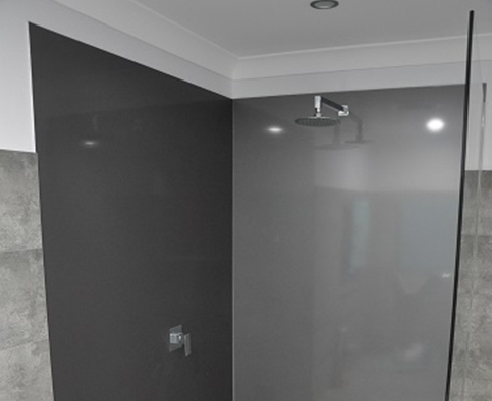 Reflections Splashbacks offer more than just high-quality and durable kitchen splashbacks, they also offer a range of wet area wall panels ideal for bathrooms, showers, mirror surrounds, vanity splashbacks, and laundry areas in Brisbane.
Wet area wall panels are designed and manufactured using high-grade materials to deliver a 100% waterproof and steam-resistant surface. These features make Reflections Splashbacks stay clean longer and bright even after prolonged exposure to moisture.
The wet area wall panels are grout-free and available in large sizes making it easy to create a jointless surface which limits the buildup of mould and requires minimal upkeep. Compared to using glass in shower enclosures, these lightweight DIY splashbacks weigh only 7kg per square metre.
Reflections Splashbacks wet area wall panels can be fixed directly on top of an existing tile wall for a quick upgrade.
For more information on wet area wall panels, contact Reflections Splashbacks or visit www.reflectionsplashback.com.au.