Commercial Folding Security Screens from Trellis Door Co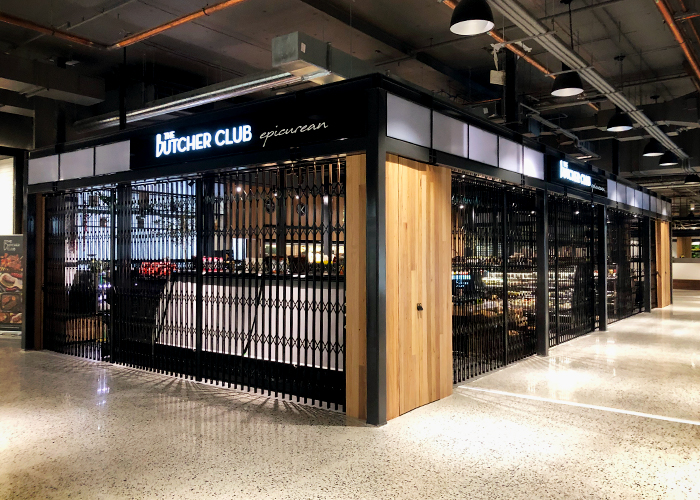 The Australian Trellis Door Company (ATDC) installed its commercial grade folding security screens at numerous tenancies at The District Docklands, its screens having been widely specified across the many retail outlets at this shopping centre.
Studio Equator, based in Richmond, Victoria, specified ATDC's S05 folding security screens at the Butchers Club tenancy. These satin black powdercoated screens provide a seamless lock up solution with the use of multiple intermediate up/down locking mechanisms and without the use of any floor track nor any cumbersome removeable mullions.
The open-style screen offers 85% ventilation which is ideal for the free flow of fresh air particularly when fresh meats and other perishable foods are on sale. An interesting design notation was the fact that some of these screens were installed in a curved configuration.
Well renowned project managers Codicote were closely involved with ATDC's works across all tenancies. For further information on ATDC's commercial folding security screens visit their website at www.trellisdoors.com.au or contact ATDC toll free from anywhere in Australia.