Stylish Commercial Folding Doors Melbourne by ATDC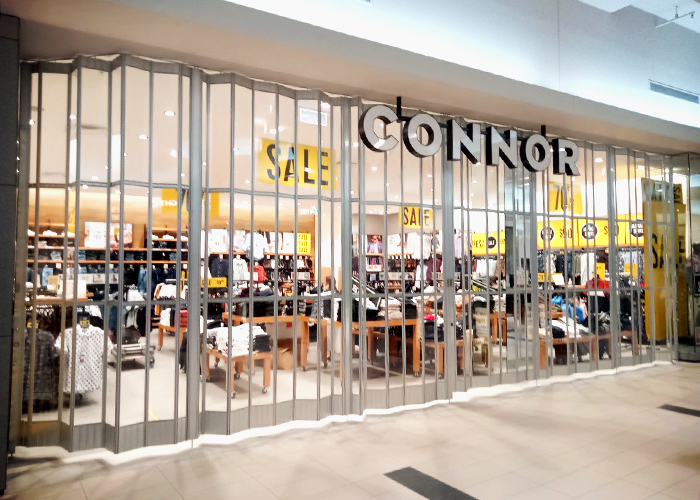 ATDC has installed its stylish commercial folding doors to the shopfront at Connor, Frankston in Victoria. Connor is part of a national store wide network and is part of the RAG group.
Spanning an opening of 11 metres wide x 4 metres in height this 300mm wide panel folding door operates from a heavy duty extruded top track and suspended from an overhead support beam. It provides seamless lock up with a series of intermediate up/down locks.
Also available in 200 and 150mm wide slimline panel options, the folding door system traverses a 600mm radius turn. For further information visit ATDC's website on www.trellisdoors.com.au or contact them from anywhere in Australia on their toll free number.