Trackless Retractable Security Gates from ATDC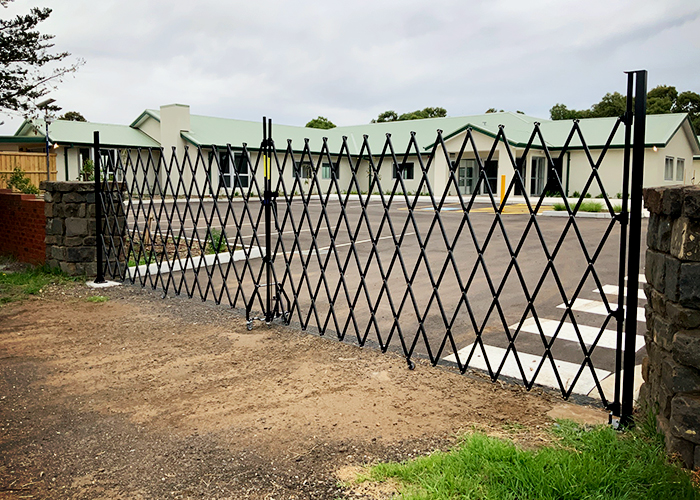 ATDC has recently installed its aluminium trackless retractable gate to the driveway entry at Kurunjang Early Learning Centre near Melton in Melbourne. This lightweight biparting gate is secured each end to heavy duty extruded aluminium RHS posts which have been embedded in solid concrete footings to provide extra stability. As the gates retract backwards they pivot and rotate at each end so as to occupy virtually no side stacking space at all.
The all aluminium system has world class anti-corrosion qualities which is important given it is installed out in the open and exposed to the elements. Project managers for this job were Kingdom Projects of Thomastown, Victoria. For further information on this product contact ATDC toll free from anywhere in Australia or visit their website at www.trellisdoors.com.au.