Waterproof Splashbacks by Innovative Splashbacks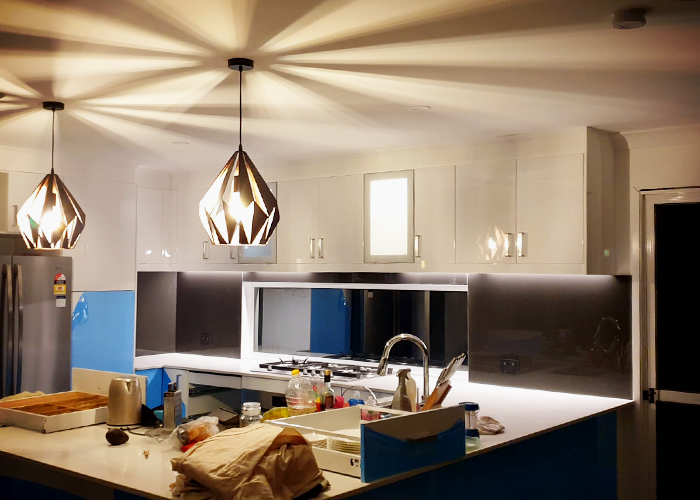 Tired of immaculate but clinically white kitchens? Then try adding a splash of colour, like installing these black and blue waterproof splashbacks from Innovative Splashbacks. The team enjoys seeing photos of how their waterproof splashbacks effortlessly make a difference in a homeowners kitchen and take pride of place.
Innovative Splashbacks is known for their custom acrylic splashbacks that look identical to glass but are stronger albeit their lightweight property. These darker shade waterproof splashbacks recently installed are rear-painted providing stunning visual depth. This technique also protects the colour from fading or chipping due to prolonged UV exposure, cleaning, or use. They ultimately provide a longer lifespan than most splashbacks on the market.
If you're feeling a little adventurous, Innovative Splashbacks also offers printed splashbacks, featuring your very own high-resolution photo professionally applied to the back of your acrylic panels. Feel free to consult their in-house designers for unique decorative splashbacks suited to your style preferences. For more information, visit www.innovativesplashbacks.com.au today.