Finnleo Saunas Australia have a rejuvenating spirit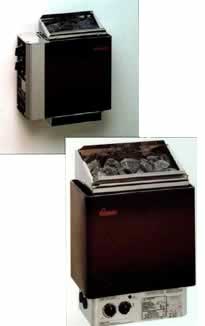 Finnleo heaters are the heart and soul of the sauna. With exclusive heater design, Finnleo puts double the amount of rocks in direct contact with the elements. The result is special comfort: a soft steam and soft, even heat rising from the rocks, not the metal, avoiding the harsh "electric toaster" feel. Open air flow design allows quick effective heating with efficient energy use.
All Finnleo heaters and controls are tested to meet worldwide standards for trustworthy use and superior quality. The hearers triple wall structure maintains minimal surface temperature to prevent skin burns and increasing user pleasure. And the heat shields baked-on enamel finish is sure to compliment any sauna. Quality materials and expert engineering make Finnleo an incredible sauna experience above all others.