Satin Pearl Black Nickel from Astor Metal Finishes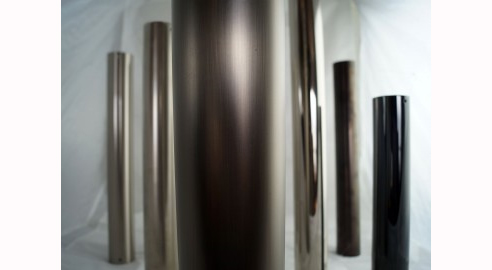 Astor Metal Finishes Procyon can be either used as an elegant or industrial finish to project detailing. The black nickel is electroplated over a pearl nickel with a powdery finish, giving it a pearl, satellite finish as opposed to the more reflective nickel used or other finishes.
For the desire to have blackened metal in a project, Procyon is much more durable than Black Oxide. Without lacquer has more sheen and lustre to the finish. If parts are handled oil marks will be visible which gives a sense of movement to the finish. Fingerprints are easily wiped with a soft damp cloth. To prevent fingerprints, the parts can be finished with a clear satin 2 pac baked through oven resulting in a flatter finish.