Cleaning and Sealing of The Bruul Streetscape with Dry-Treat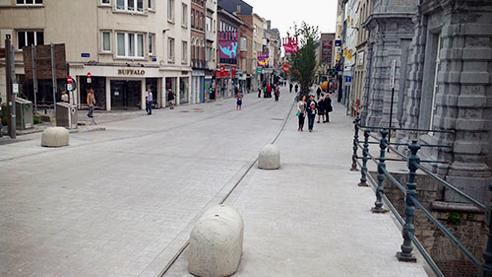 The Bruul, also known as Abbey Street, is a popular street in Mechelen, Belgium known for its shopping. It's the main street in Mechelen that connects the Dijle river to the Grote Markt (Grand Place). The street was recently renovated and has sustained a lot of rust and stains as well as discarded chewing gum. Miranda and her team was tasked to clean the street and seal it before the reopening.
To view the details of the cleaning and sealing of The Bruul click here. To dowlnload the case study PDF click here.
Our case study page is one of the most visited on our website. Every case study we publish is permanently located there. If you would like to promote your company with a job that you have recently completed using a product from the Dry-Treat range, email us with your name and phone number. Please put 'case study' in the subject line. Include a description of the project with some great quality images.
STAIN-PROOF by Dry-Treat Profile
1800 786 617 (Toll Free) or (03) 9338 9851
30-32 Assembly Drive, Tullamarine, Vic, 3043