Protect Travertine from Exposure to Weather with Dry-Treat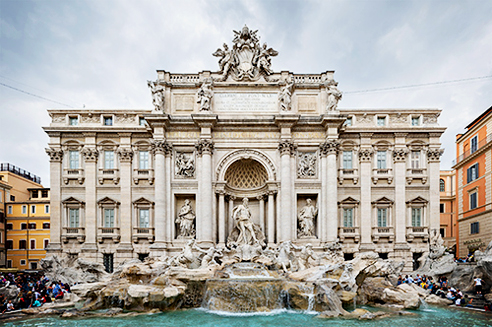 The Trevi Fountain in Rome was found to be 'crumbling' after an unusually cold spell in 2012. After fragments of the historical landmark broke off, emergency repairs were carried out, only to reveal more problems.
After being funded by the fashion house Fendi for $2.2 million, the Trevi fountain was reopened in November 2015. Now if only they sealed it with DRY-TREAT 40SK...
Structures such as the Trevi fountain require premium protection such as that provided by DRY-TREAT 40SK. Trevi Fountain is made mostly out of Travertine and because of the exposure to snow, rain, and freeze-thaw conditions, the stone will wear very quickly. DRY-TREAT 40SK not only prevents water from entering the pores and preventing damage from water ingress, but also strengthens softer, more porous materials by 30%-40%. This means the stone would be much more durable and maintain its appearance for a longer period of time.
STAIN-PROOF by Dry-Treat Profile
1800 786 617 (Toll Free) or (03) 9338 9851
30-32 Assembly Drive, Tullamarine, Vic, 3043