Clear Toughened Glass Louvres from Safetyline Jalousie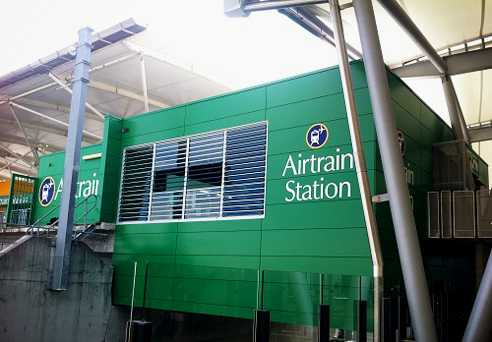 Airtrain is a privately owned and operated railway located at Brisbane Airport providing transport between Brisbane Airport, Brisbane City and on to the Gold Coast.
When designing the Airtrain Station building, architects were careful to specify windows that delivered an acoustic performance strong enough to cope with the high level of aircraft noise. Safetyline Jalousie louvre windows were chosen because they have an acoustic performance delivering sound reduction of up 32dB.
Other considerations included the creation of a comfortable workplace for Airtrain staff that was safe and secure. The strength, durability and impenetrable security of Safetyline Jalousie louvre windows delivered optimum security with their internal stainless steel rods.
The windows in this project were 1400mm wide, the widest available louvre window on the market. This was of great appeal to the architect.
The choice of Safetyline Jalousie louvre windows also delivered important ventilation and natural light into the building.