Natural Cedar Venetian Blinds by Blinds by Peter Meyer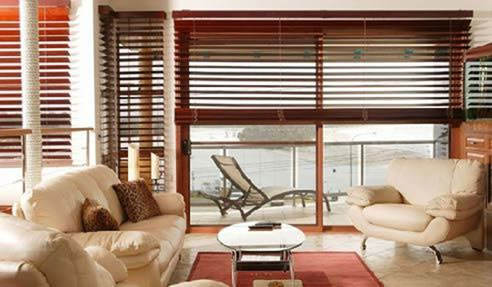 Blinds by Peter Meyer recently updated their stunning selection of natural cedar Venetian blinds for indoor applications. As a quality-endorsed company, Blinds by Peter Meyer is always open to the valuable feedback, insight and suggestions from their continuously growing clientele of homeowners, designers, architects and decorators. With a keen eye for industry trends, the product development team at Blinds by Peter Meyer controls every stage of the manufacturing process to guarantee the best possible end-product for use in homes and commercial properties.
Peter's Picks: Natural Cedar Venetian Blinds
Natural cedar Venetian blinds by Blinds by Peter Meyer have received positive reviews from industry specifiers across the country, and beyond. With assembly by hand, the premium range is made to meet the highest levels of satisfaction of every client. Every slat is meticulously checked at all stages of production, while the blinds can be custom painted or custom stained with any colour.
Timber Venetians are composed of 42mm cedar blades built to the highest quality. The cedar is old growth sustainable to achieve fine grain and consistent finish in every application. The production team only specify cedar with full Programme for the Endorsement of Forest Certification (PEFC), ensuring complete observance of sustainability requirements. The cedar is sourced from Canadian government-regulated forests, wherein three new trees are planted for every tree removed.
Blinds by Peter Meyer can custom paint timber Venetians in any colour, including the Dulux colour range, as well as unconventional colours like Resene and Taubmans.