Intumescent Fire Rated Expansion Joint: Pyro I by Unison Joints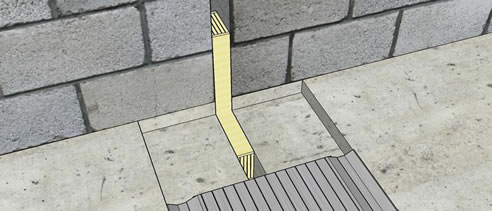 Pyro I (Py I) is a high-performance, intumescent fire rated expansion joint system by Unison Joints, a recognised industry leader in architectural expansion joints, fire and water-seals. Based in Queensland, Unison Joints has been of profound service to the building and construction industry for over 16 years. With a comprehensive catalogue and world-class products, the quality-endorsed company continues to gain the trust and patronage of leading industry professionals across the country, in New Zealand, and all the way to the Middle East.
The Unison Joints Expertise
The product development team at Unison Joints has precision designed a broad variety of expansion joint systems to cater to all kinds of architectural and structural situations. To name a few, industry specifiers can choose from aluminium and stainless steel floor and floor-wall expansion joints (Flexo), architectural floor seals (Morpho), specialised water seals (Aquo), as well as fire sealing systems (Pyro). For the latter, Unison Joints offers Py B and Py I : Py B is designed to facilitate firesealing in seismically-active gaps of up to, and in excess of 250mm. And Py I is a high-movement fire-sealing system, for gaps of 20mm to 150mm. It is simply inserted into masonry floors and walls.
Intumescent Fire Rated Expansion Joint: Py I
Py I is an intumescent fire rated expansion joint system for both indoor and outdoor use. It is available in both 2 and 4 hour fire ratings, providing excellent resistance to high temperatures. Py I is fully compliant with numerous standards, namely AS 1530.4, AS 4072.1 and BS 476.20.
Capable of accommodating a high degree of movement from all directions, Py I is specifically designed for use in floor and wall applications. Expansion joint gaps provide structural relief to the building from movement due to thermal changes, wind velocity, concrete creep and shrinkage, as well as seismic activity. These gaps often need coverplate systems, watersealing and firesealing. Unison's Pyro I has been employed in construction of structures such as ICC Sydney International Convention Centre, Optus Stadium, and currently the MCEC Melbourne Convention & Exhibition Centre.