Livona and Livona Minimax: Compact Folding Arm Awnings from Blinds by Peter Meyer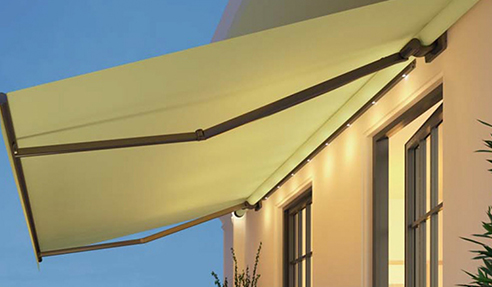 When it comes to choosing the perfect compact folding arm awning for your house patio or veranda, you can never go wrong with Livona and Livona Minimax. The compact folding arm awnings are a popular choice because of their durability, versatility, and aesthetics powered by exceptional technology. A perfect window furnishing for both commercial and domestic properties.
Blinds by Peter Meyer is a premier choice for classic folding arm awnings in Australia. Their adherence to gold-standard quality products and services has earned them the trust and loyalty of major architects and designers, cementing their position as a leader in the manufacture and supply of window furnishings in the country. Keeping up with design and technology trends, Blinds by Peter Meyer sources innovative solutions from the most trusted window expert across the world, the German-based Weinor.
Why Choose Weinor-Made Livona and Livona Minimax?
The Livona awning is a great choice when considering a stunning compact folding arm awning that brings a very large shade area. When open, it boasts versatile properties that can fit any architectural design; its floating look is achieved up to a width of 6m with two consoles. The Livona compact folding arm awning also features a virtually invisible support tube and a particularly slim front profile.
The compact folding arm awning is also available in Minimax version, which has a greater projection and can be used to shade narrow spaces. It can project balconies up to a depth of 400cm. For an integrated aesthetics all throughout the day, Blinds by Peter Meyer also installs Livona LED light rings upon request.
Built with exceptional fabric quality, the Livona awnings boasts an excellent colour finish and UV resistance. Thanks to the use of Teflon fabric coating and the latest nanotechnology, the compact folding arm awning has a great surface that excels not just visually but also prevents rot plus withstands oil, water, and dirt.
For further inquiries, contact Blinds by Peter Meyer or head over www.petermeyerblinds.com.au.