Natural Sisal Carpets and Rugs from Prestige Carpets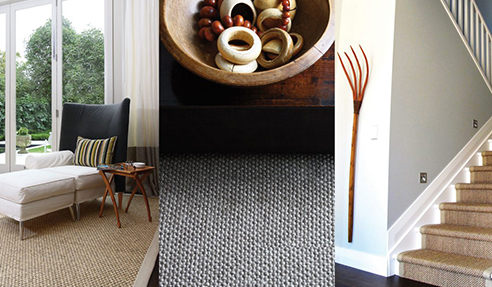 The choice of flooring material in any application is important, and, in most cases, carpets or rugs provide a greater impact regarding aesthetics, ease of care, and comfortable living. As an integral interior design fixture for colour and character in homes or offices, it is important to choose the right carpet or rug. Make sure that you are investing in reliable products such as those that are visually striking but durable and functional.
When it comes to the manufacture and supply of carpets and rugs, Prestige Carpets is the number one choice among Australia's designers and specifiers. Manufactured with Prestige Carpets core values including innovation, precision, and sophistication, the team assures unrivalled design and a quality product.
Prestige Carpets Natural Sisal carpets and rugs are available with an excellent array of colours and textures to choose from. The most popular designs include Amersham, Bark, Black, Cormorant, Dune, Gravel, Seagrass Herringbone, and Kempston.
Head on over to www.prestigecarpets.com.au for more information on Natural Sisal carpets and rugs.