Fire Safety Composite Panel from SAS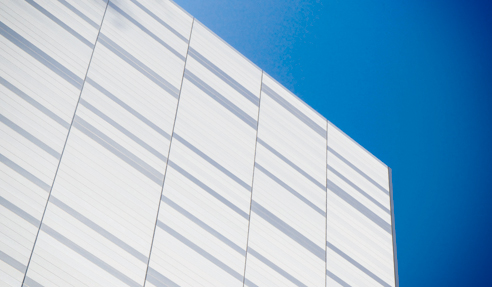 Don't Waste Time with Inferior Products that Don't Suit Your Fire Safety Needs, SAS Has You Covered!
ALPV Composite Panel from SAS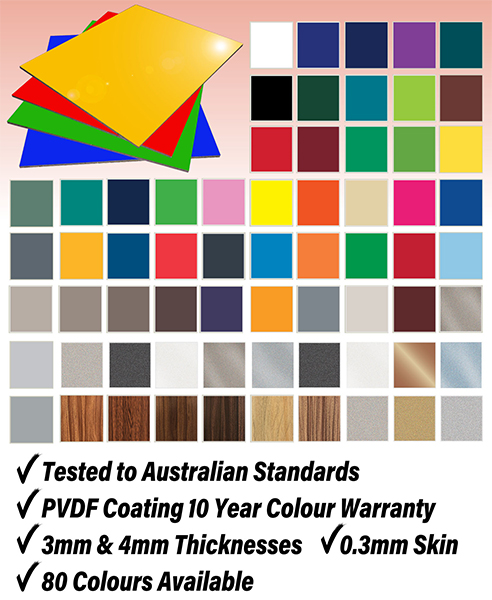 The ALPV Panel is part of our largest range of composite panel colours available in Australia. Options include basic matte and high gloss colours, with metallic, timber, and pearl finishes.
With a variety of sizes, thicknesses, protective coatings, and superior 0.3mm skin thickness; our ALPV panels are the ideal solution for both indoor and outdoor use. We supply standard (2440 x 1220mm) and oversized (3660 x 1220mm, 3050 x 1500mm, and 4000 x 1500mm) panels, in both 3 and 4mm thicknesses, with 0.3mm skins.
All ALPV panels can be routed and folded with a structural warranty of 10 years. The polyester coating offers a colour warranty of up to 5 years.
Tough PVDF (Polyvinylidene Fluoride) coatings ensure optimum weather resistance and colour fastness that is guaranteed for up to 10 years. Advanced FEVE coating offers a superior colour warranty of 20 years.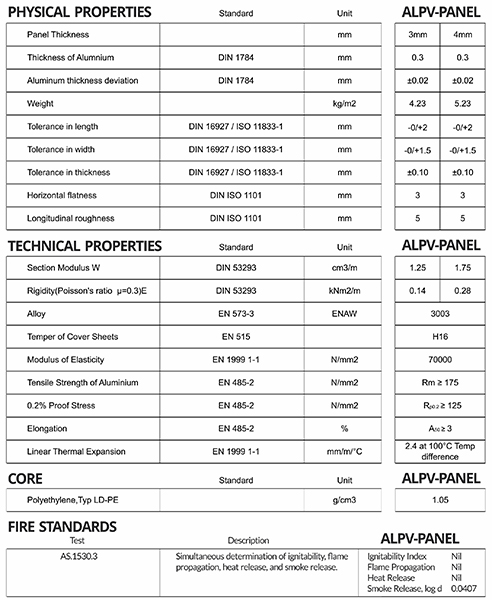 ALPFR Alcor-N Non-Combustible Aluminium Panel from SAS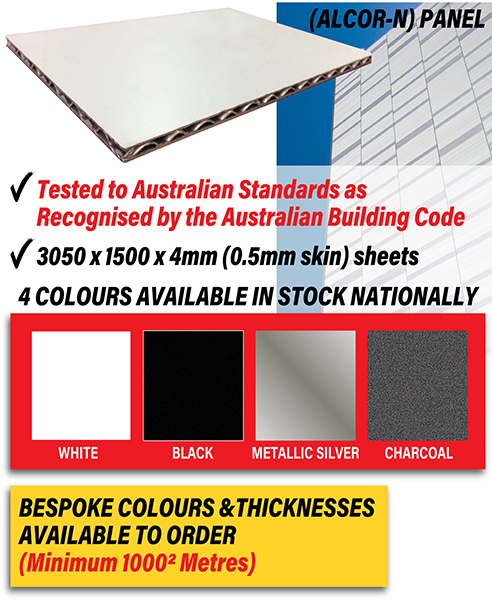 ALPFR-PANEL non-combustible when tested to AS1530.1 and compliant with Clause C1.12 part (f) by requirements as set out by the BCA. ALPFR-PANEL is the same as traditional composite panel visually, the major difference being the unique aluminium internal core instead of traditional PE material. ALPFR-PANEL is similar to fabricate and install as traditional ACP.
The technology of the core also allows continual production, providing an exceptionally consistent and cost-effective product. This high-performance non-combustible panel is ideal for all facades, providing the decisive solution to high demands and requirements.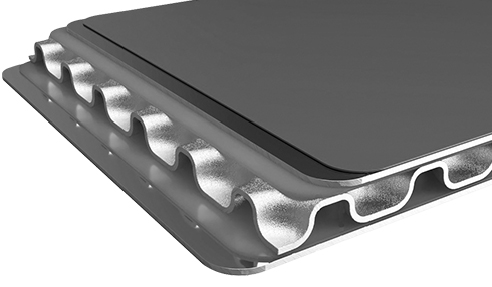 Features include;
Highly effective for infrastructure projects such as hospitals and schools.
Cost effective, large stock holdings, and short lead times.
Similar visual and fabrication properties as traditional Aluminium Composite Panel.
Available in 4 colours @ 3050mm x 1500mm x 4mm (0.5mm skin).
Concealed fixing.
Warranty.
For more information, visit www.sassignage.com.au.