High-End Retractable Security Shutters for Hotels from Trellis Door Co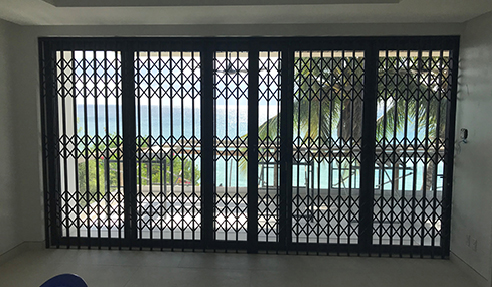 The Australian Trellis Door Company (ATDC) has recently supplied its high-end S09 retractable security shutters to an upmarket hotel project in Barbados.
Specified by Elements Architecture Ltd out of St James, Barbados, multiple shutters were exported from Australia for this project. The end client was the internationally renowned Paradise Seeker Group which specializes in luxury resort accommodation with an emphasis on sophisticated style and taste.
These retractable security shutters were specified primarily for their weathering and anti-corrosive properties as well as their first class finish plus high-end appeal. For further information on the anticorrosive properties of these retractable shutters, click here.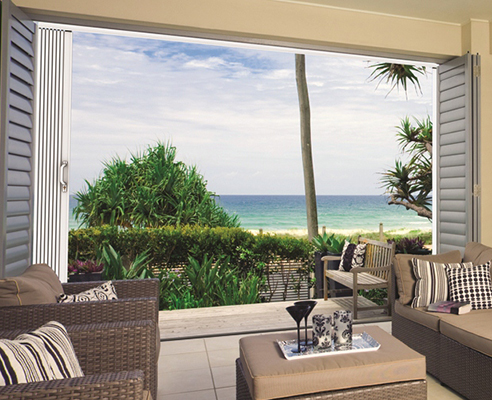 They are fabricated from anodised aluminium and were powder coated for this project in a Matt Dark Bronze Finish to match the finish of the surrounding aluminium window frames. With both stainless steel rivets and stainless steel fixings, this product has all the necessary qualities to maintain its longevity in this highly corrosive marine environment. They have a high-security 3-way locking mechanism which can be easily keyed to master security systems. Fully framed and retractable, these shutters fold back out of the way and out of sight when not in use and in this way maximize outlook and views. They are fully ventilated allowing the free flow of fresh air and permitting maximum sunlight penetration into the rooms they are securing. For further information, visit ATDC's website at www.trellisdoors.com.au.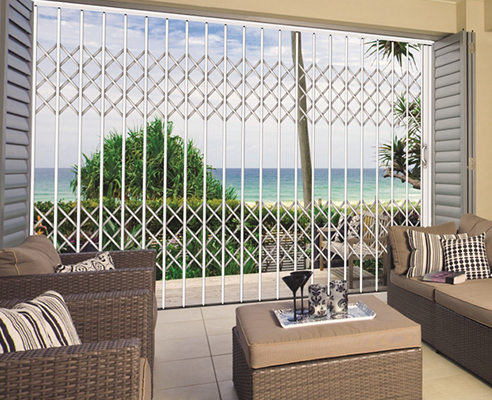 ATDC's retractable security shutters are exported throughout the Asia Pacific, Southeast Asia, The Pacific Islands and the UAE. They are also available locally throughout Australia. For further information, please visit www.trellisdoors.com.au.