Retractable Security Doors for Golf Clubs from Trellis Door Co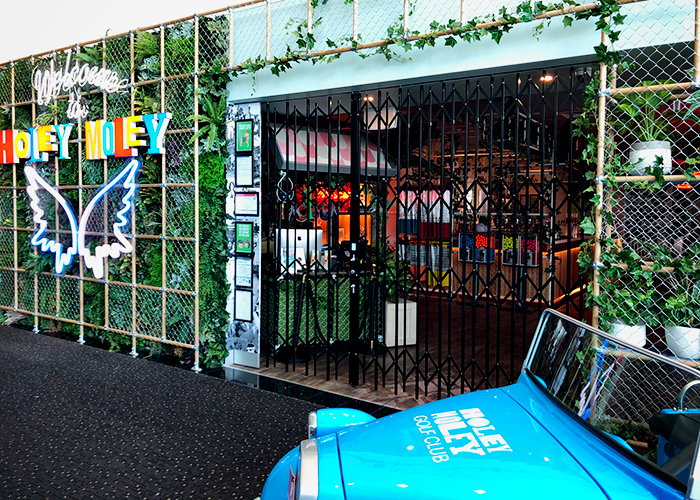 The Australian Trellis Door Co's (ATDC) retractable security doors have been installed at the entrance to numerous Holey Moley Golf Club entrances across the country. Specified by Donaldson Design + Drafting and Casa Forte Interiors - both Victorian-based companies - ATDC's retractable S06 security door with its unique funky look has been installed in a black satin powdercoated finish to these mini golf club and cocktail bar outlets with their uniquely themed mini golf holes.
ATDC's retractable security doors can be installed up to a height of 4200mm and the maximum span is unlimited. These doors retract and fold back when unlocked to approximately 15% of their expanded width enabling them to disappear out of sight when not in use. Secure lockup options include up/down locking mechanisms for seamless security.
For further information on ATDC's full range of retractable security doors visit their website at www.trellisdoors.com.au or contact them toll free from anywhere in Australia.