General Sealing Coverage Guide by Stain-Proof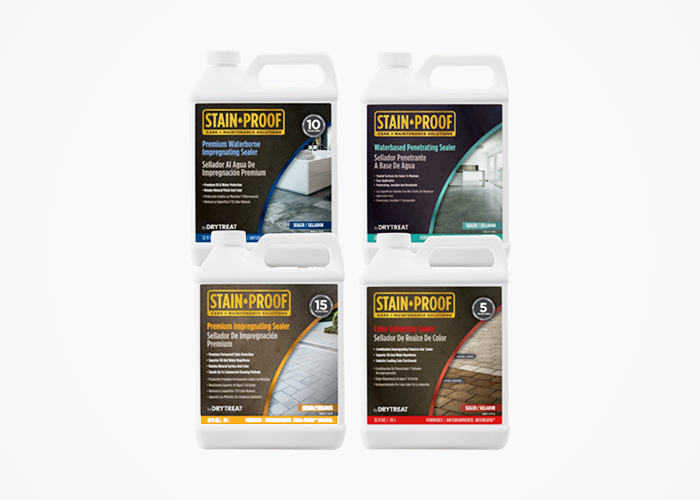 Presenting one of the most trusted general sealing solutions in Australia - STAIN-PROOF provides superior sealing products for the preparation, care, and maintenance of natural stones, bricks, pavers, tiles, and more. Not your conventional impregnating sealer, this formulation is far technologically different, being able to penetrate deeper into porous materials and form a greater permanent bond. Sealing with STAIN-PROOF creates permanently water- and oil-resistant surfaces that can stand up to cleaning chemicals, traffic, and sunlight!
STAIN-PROOF's general sealers include Premium Impregnating Sealer, Waterbased Penetrating Sealer, Premium Waterborne Impregnating Sealer, and Color Enhancing Sealer. For those unsure about sealing coverage using STAIN-PROOF, download their helpful guide. If needed, you can also confirm ideal coverage with a STAIN-PROOF representative. For more information, visit www.drytreat.com today!
STAIN-PROOF by Dry-Treat Profile
1800 786 617 (Toll Free) or (03) 9338 9851
30-32 Assembly Drive, Tullamarine, Vic, 3043