Seamless Vanity Splashbacks by Innovative Splashbacks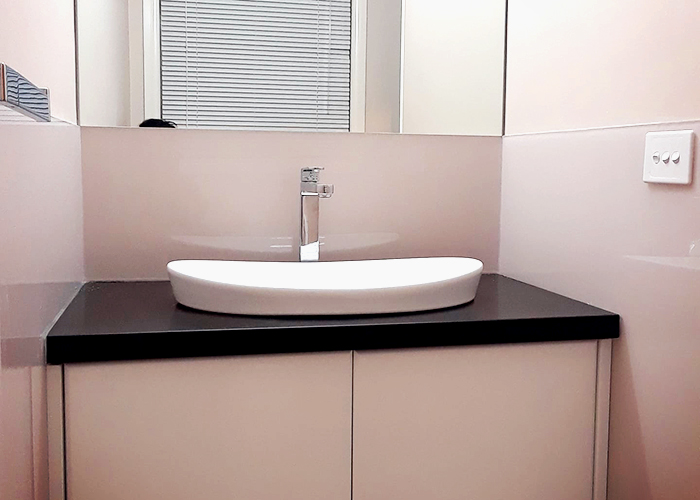 Innovative Splashbacks boasts yet another happy homeowner - another specifier of their custom acrylic splashbacks. In this case, the customer wanted to say goodbye to difficult to clean tiles and grout. Instead, they opted for an acrylic splashback behind their bathroom vanity and achieved this modern, seamless, and stylish finish. Furthermore, this bespoke splashback by Innovative Splashbacks features a unique colour and was ultimately supplied cut to size, ready for easy installation.
Able to supply their products nationwide, Innovative Splashbacks are proudly your one-stop shop for high-quality yet affordable acrylic surfaces. The Melbourne company specialises in exquisite splashbacks in particular, painted or printed, and ideal for kitchens, bathrooms, or laundries. Not least, by specifying an splashback from Innovative Splashbacks, take advantage of the versatility of acrylic plus its exceptional durability and UV resistance when compared with glass. For more information, visit www.innovativesplashbacks.com.au today.