Retractable Security Gates for Lonestar Rib House by ATDC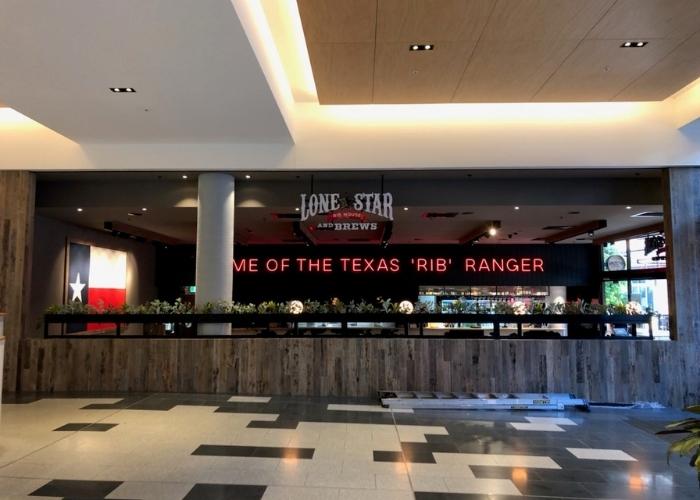 Lonestar Rib House at Edmondson Square Town Centre near Sydney is one of many retailers at this shopping centre that have installed retractable security gates to provide lockup of their premises after the trade.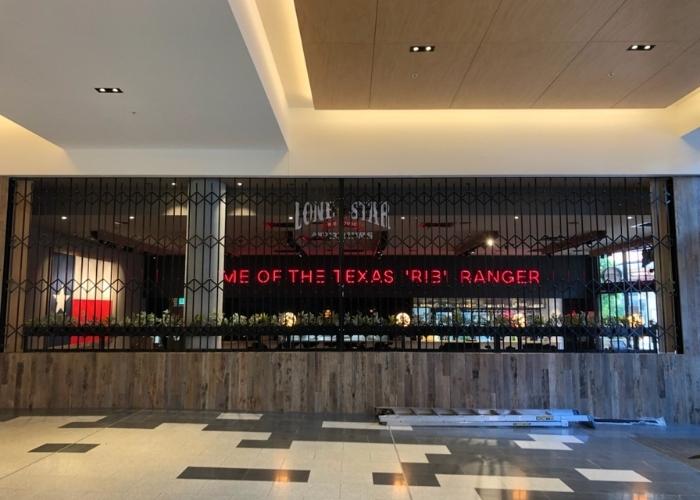 The S06 heavy duty security gate by Australian Trellis Doors Company was the nominated door for this project, having been specified in a black satin powder coat finish by Sydney based designer Interior Life. The 11-metre span door was designed as a bi-parting system locking in the centre and stacking back to a very compact factor of only 8% of the overall span at each end.
For more information visit Australian Trellis Doors Company's website and inquire about their retractable security gates.