Preston Group raising the bar on construction access systems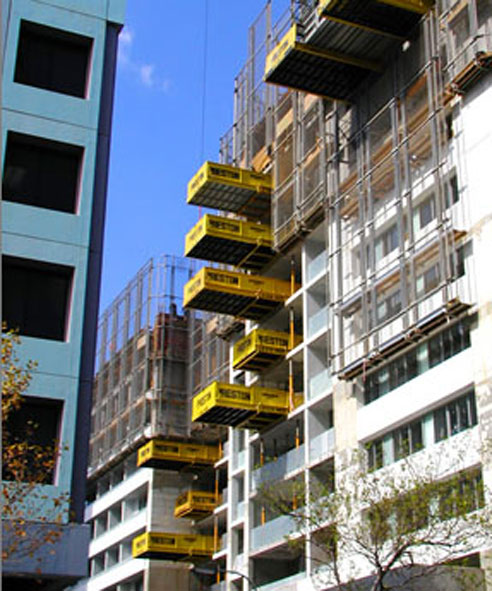 For over 30 years, the Preston Group has continuously raised the level of expectations for the local and international construction industry by developing equipment that saves precious time and money.
The Preston Group is at the forefront of providing construction sites the very best of scaffoldings, materials handling & access systems and steel fabrication, whilst we continue to look for better ways to ensure onsite safety and efficiency.
Since 1985 when Preston developed the innovative Preston Folding Scaffold, we've put our own onsite experience into our research and development initiatives. Preston have developed numerous patented (or patent pending) equipment in all major countries. This equipment includes:
The Preston Group has won many awards for innovation, quality and design excellence. It is for the benefit of our clients that we continue to introduce practical, new ideas for today's construction.
All of our equipment is put through an evaluation process that involves rigorous testing and constant monitoring to ensure safety and user satisfaction. Due to our focus being on innovation, our equipment has become so cost efficient, it has usually paid for itself within the first few weeks of construction.
That's the Preston advantage: economical equipment and service for onsite materials handling & access, which also provide the highest level of service, standards, and safety for your development and construction needs.