Concrete x-ray benefits with ScanMan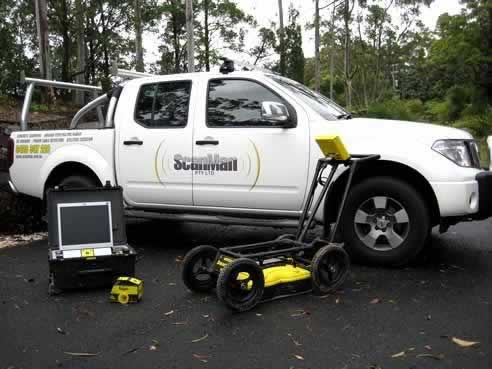 Concrete x-ray or Ground Penetrating Radar has always been a popular choice when it comes to investigation of rocks, gravels, earth, bricks, concrete, asphalt etc. By investigation it means a report on the internal composition of any material. Though the uses are not as limited, concrete x-ray have varied uses, and at times it may be used for determining the condition of pipes and concrete.
Though we all know that the process of concrete x-ray is not a cheap one, but the amount of benefits that the system offers easily wins over the price factor. Wondering what are the benefits apart from the ones that are mentioned above? Well in the following section we would help you understand what makes people opt for concrete x-ray instead of other cheaper options.
With concrete x-ray one can easily find the thickness of a concrete slab.
Determination of location of reinforcing steel is never believed to be easy unless concrete x-ray is used. With concrete x-ray images are client friendly.
Wondering how you locate sub surface utilities? Well concrete x-ray has all the potential to locate any utility below the surface.
To make constructions fool proof, slabs need to be checked for voids and till date there isn't anything better, or as efficient as concrete x-ray.
Concrete x-rays have a capacity to see nearly 1m into concrete, which makes it stand out from other methods.
After you have gone through the above points, you would understand it helps in identifying problems that lie below concrete but when these problems are identified with ground penetrating radar or concrete x-ray they eliminate various risks. This is possibly one of the major advantages that concrete x-ray provides.
Concrete x-ray is the only method of detection till date which requires no physical damage.
Though this method was not a very popular one in the past years, its popularity has increased exponentially. The trust people have in the process can be easily found as it is used for land scan of areas before any excavation takes place in those areas. Concrete x-ray is even believed to be safe for its operators, so for any operator use of ground penetrating radar should never be a point of concern.