Waterproofing and Sealant Products Melbourne from Pasco Construction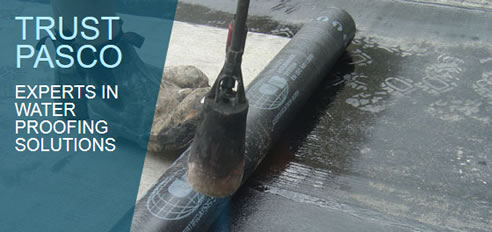 Here at Pasco Construction Solutions we offer a wide and comprehensive range of waterproofing and sealant products.
Our range includes waterproofing membranes, sealants, silicones, floor sealers, epoxies, concrete repair products, drainage cells, waterstops, fire protection products, tile adhesives, as well as caulking and application tools.
Whether it be for a project large or small, spend five minutes browsing this website and we guarantee that you'll find the perfect solution for your requirements.
Our well established network of both local and international suppliers means we are able to source high quality products that utilise the very latest technology. What's more, we're committed to providing you with total solutions at value for money prices.