Modern LED Exit Signage from Famco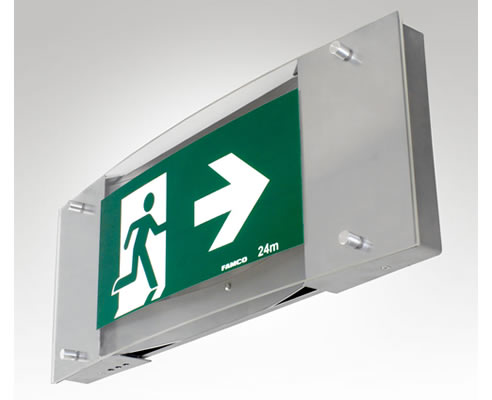 The new Premium LED Exit series adopts a modern, clean design with a combination of curves, straight lines and a unique pure glass effect for the diffuser. The result is a cost effective exit that complements modern interiors. A design without concession, which does not forget functionality.
Highly energy efficient the Premium LED Exit series uses up to 70% less energy than a conventional fluorescent solution.
Manufactured to Famco's highest standards our LED Exit signs are a cost effective solution to AS2293 standards. The long life LED lamps provide improved reliability resulting in reduced maintenance costs.
Maximum Viewing Distance 24M.

03 9935 7300
Unit 16,The Glassworks, 23-25 Gipps St, Collingwood, VIC, 3066