Outdoor Restaurant Heating from Outdoor Heating Systems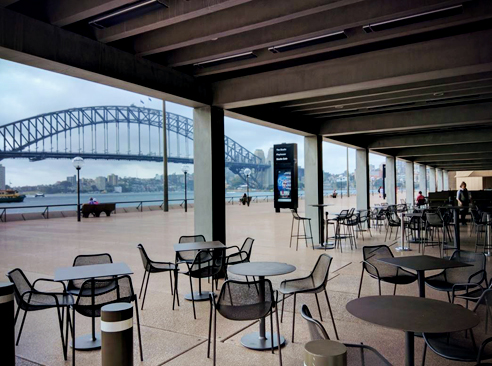 THINGS ARE HEATING UP AT THE SYDNEY OPERA HOUSE...
The iconic Sydney Opera House. It's a mighty impressive structure in both its design and location. Its location beside the Sydney harbour does present its own problems though when it comes to retro fitting appliances to its exterior. So when Paul from Outdoor Heating Systems was approached to quote heating for one of the restaurants of the Opera House, these were some of the factors that had to be taken into consideration;
Sea salt. More sea salt. And yep, lots more sea salt.
An installation height of 3.5m above ground level.
Non-glowing.
Unobtrusive; and
Minimum ongoing maintenance.

1300 737 104. Mobile: 0421 798 594.
Sydney: Unit 16/1-5 The Crescent, Dee Why, NSW, 2099

Melbourne: 95 Manor Lakes Blvd, Wyndham Vale, VIC 3024