OutdoorHeating Systems Specialists in Infrared Heating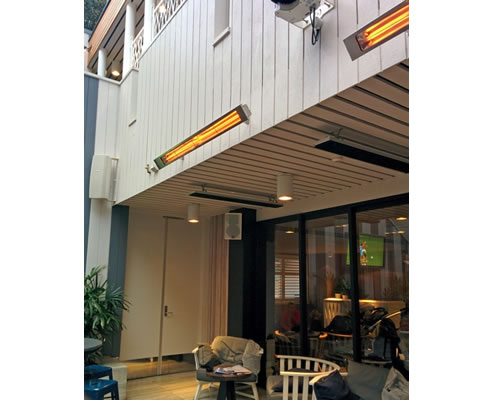 OutdoorHeating Systems your reputable
one stop shop for everything about heating outdoors
OutdoorHeating Systems is your source for outdoor heating products; we put our heart and soul into what we do. OutdoorHeating Systems has over 12 years specialist infrared heating expertise. Working closely with some of the worlds leading manufactures, we have helped many manufacturers with their research and product development and as a result we carry a unique range of infrared heating products developed for Australian conditions.
There is no one brand of heater that will heat your nominated area - each area is unique and it will depend on what is suitable for the area and the most efficient solution for the area. We have an extensive range of products and brands that will heat your nominated area.
Our company is dedicated to customer service. We like to treat you the way we would want to be treated. If you are not satisfied, we are not satisfied. We believe that our unique selection of heating products along with our professional design service will allow you to find what you have been searching for and meet your expectations.
1300 737 104. Mobile: 0421 798 594.
Sydney: Unit 16/1-5 The Crescent, Dee Why, NSW, 2099

Melbourne: 95 Manor Lakes Blvd, Wyndham Vale, VIC 3024