365 Security Plantation Shutters from Trellis Door Co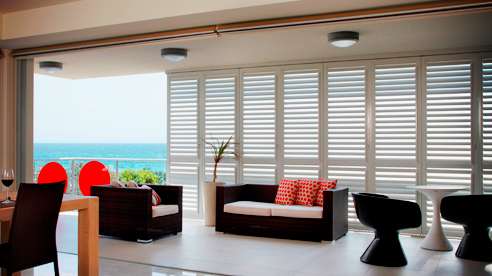 The Australian Trellis Door Co's (ATDC) 365 Security Plantation Shutters is a world class product (for more information visit ATDC's website here).
Following 5 years of careful research ATDC presents the optimal product to the consumer market - both a top level security product and a high level and durable lifestyle product all in one.
Combining strength, elegance and world class corrosion resistance, all provided by a new age material, natural anodised aluminium.
The top level security is provided by reinforced aircraft grade aluminium, a full metal frame and security rated patented 3-way locking mechanism all tested and certified by a NATA approved testing laboratory to meet the Australian Security Standards AS5039 & 5040. One of the world's premium, cutting edge security products - and an all Australian made product.
The longevity of this durable anodised lifestyle product is enhanced by a professional UV resistant powdercoated finish from the Dulux powdercoated range to blend into the colour scheme of your home or business. The security plantation shutters will not shrink, crack or warp and they are water resistant with obvious fire advantages. A detachable flyscreening feature is a further innovative optional extra.