Floor Expansion Joints for Specialty Buildings from Unison Joints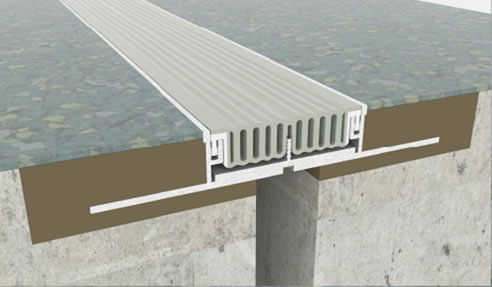 Unison Joints are manufacturers and suppliers of floor expansion joints for specialty buildings that are built to withstand heavy foot traffic while adhering to the aesthetic demands of the building design. With their knowledge on movement joint installation, Unison Joints creates streamlined expansion joints that work perfectly with any construction project.
Also known as movement joints, seismic joints, control joints or structural joints, floor expansion joints are designed to accommodate relative movement caused by the contraction and expansion of concrete as well as facilitate separate transfer loads, deformations and movements. Concrete contraction or expansion is a result of thermal changes, seismic movement, unequal concrete settling, or concrete creep & shrinkage.
Morpho is a premium Unison Joints product that is designed to conceal the location of voids and gaps where the movement is occurring in structures. It is a floor expansion joint for specialty buildings with a smooth ripple design that allows the seal to open, rather than stretch and break. This floor seal system is ideal for hospitals, laboratories, clean rooms, food preparation areas or wherever hygiene is imperative. Made from dual-compound thermoplastic, the Morpho L seal is a lower profile design that has UV inhibitors and a limited range of colour options.
Morpho expansion joint covers by Unison Joints are fixed over these areas for functional purposes with an added aesthetic appeal. To provide a smooth transition, cover plate systems should always be installed flush. Employing the use of Morpho reduces liability and minimises maintenance requirements.