Metallic Commercial Fittings & Railings by Astor Metal Finishes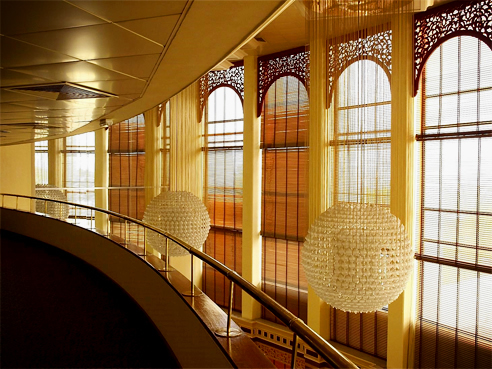 Lifting the bar on elevator design.
First impressions are always tough to recover from. In fact, in that first seven seconds of meeting someone, our brains make all kinds of assumptions that are incredibly difficult to change. On a professional level those impressions start the minute we walk into someone's working space. Whether that is an office, a home, shop or factory. The way we design those spaces absolutely reflects and it's important to ensure the right impression. Where is the first person someone sees? Often, it's your foyer and elevator. Nailing your elevator and lobby design can be the first step towards nailing your next client.
From its drab yet genius design of the ancient Romans in 336BC, the lift has come a long way. From the flying chair, to the vertical screw railway, to the modern day electrical elevator, there have been some incredible advancements. Since the 19th century, we have relied heavily on elevators to enable the design of modern day 'cathedrals of commerce' or skyscrapers. As cabs design specifically for people, they have suddenly become a space to design, create and impress. We now have the unavoidable attention of our clients, guests or visitors for as long as it takes for the lift to get to its intended level.