Marine Grade Folding Security Doors from Trellis Door Co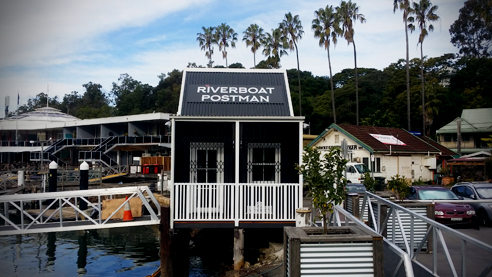 Since 1910 The Hawkesbury Mail Boat, the famous Riverboat Postman, has delivered the mail and other essential items to the settlements upriver from Brooklyn including Kangaroo Point, Bar Point, Dangar and Milson's Islands, Marlow Creek, Fisherman's Point and Milson's Passage.
The new main office distribution point for the Riverboat Postman is situated directly above the water at Brooklyn (which is about an hour's drive from Sydney) and has recently been fitted with folding security doors from The Australian Trellis Door Company (ATDC).
ATDC supplies a comprehensive range of cutting edge aluminium folding security doors which are suitable for installation in marine grade environments where the atmosphere has an extremely high saline content level. Typical applications include installations on beachside or riverside homes and outdoor restaurants, cafés, shops, and other similar public and commercial premises.
ATDC manufactures three different styles of aluminium folding security doors designs; namely the S09 Alumax, the S10 Aluminium T-max, and the S04-1 ALU trackless door. For further information on ATDC's world class S09 Alumax which incorporates stainless steel fixings and concealed stainless steel rivets, visit ATDC's website at aluminium scissor doors gates, or for further information on the S04-1 ALU visit www.trellisdoors.com.au.