Expandable Fencing for Bonded Warehouses from Trellis Door Co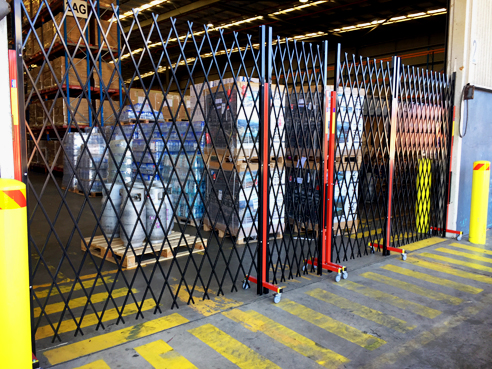 The Australian Trellis Door Company (ATDC) has seen a sharp rise in demand for its cutting edge expandable fencing to secure bonded warehouse facilities in Australia.
A bonded warehouse (also known as a customs warehouse) is typically a secured warehouse facility that is closely supervised by Australian customs authorities, where dutiable imported goods are stored pending their re-export, release or assessment and payment of duties and taxes. The dutiable goods may, while in such storage also be manipulated by cleaning, sorting, repacking or changing their condition by processes that do not equate to manufacturing. The goods may then be re-exported without paying duty or they may be withdrawn for local consumption on payment of the applicable duty.
There are numerous other advantages of such a service including the flexibility to have imported shipments moved quickly from the wharf for short-term storage, unpacking and deconsolidation and thereby avoiding the high storage charges otherwise applicable if the shipments were to remain indefinitely at the arrival port or air terminal.