Optimum Industrial Fireproofing with CORAFOAM® Insulating Foams from Bellis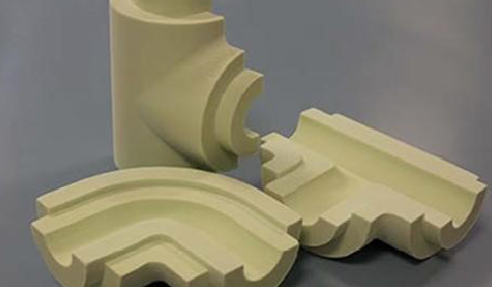 CORAFOAM® Polyisocyanurate (PIR) is renowned as an optimum industrial fireproofing solution and is vital for processing such as in oil & gas facilities, and the cryogenic fields. Closed and rigid; CORAFOAM® is durable and thermally efficient, making it the most practical alternative to traditional insulation materials such as wood or concrete.
A leader in the manufacture and supply of insulation and industrial fireproofing solutions, Bellis Australia established a partnership with Italian-based insulation experts DUNA-Corradini. The exclusive pairing brings the highly functional CORAFOAM® insulating foams to Australian industry.
Optimum Industrial Fireproofing with CORAFOAM® Insulating Foams
Made from polyisocyanurate (PIR), CORAFOAM® is a polyester derived rigid and closed cellular board that doubles as a moisture and water resistant foam that fits most industrial insulation needs. It also features an excellent compressive strength, enhancing thermal and structural performance without sagging or premature deterioration.
As a testament to the quality of this industrial fireproofing product, all CORAFOAM® insulating foams are tested and certified under Australian Standard ASTM E84, specifying its ability to reduce or prevent damage in case of a major fire incident plus withstand maximum operating temperatures of up to 149°C. This fireproofing ability is primarily attributed to its low heat transfer rate, along with Lambda values ranging from 20.7 mW/mK to 22.5 mW/mK.
Bellis offers a range of CORAFOAM® insulating foams in different densities for specific markets and applications. Each features different fire behaviours, thermal performance, and physical or mechanical characteristics.
The insulating foams are available in both low-density and high-density, from 32 to 800kg/m³. Low-density insulation foams of 32-60kg/m³ have a higher thermal efficiency perfect for the insulation of walls, tanks and pipes. High-density insulation foams are more dimensionally stable and ideal for applications that directly face high mechanical stress.
With a high ratio of thermal conductivity to density, the CORAFOAM® insulating foams retain its best condition even after long years of operation. Learn more about Optimum Industrial Fireproofing with CORAFOAM® Insulating Foams by heading over www.bellis.com.au today.