ev80 External Venetian Aluminium Slat Colours from Evaya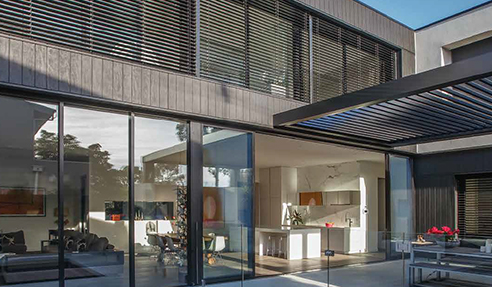 Function, sustainability, and design make up the core of ev80 external Venetian aluminium blinds. With seven standard slat colours to choose from, the external Venetian blind paves the way in a new era of elegant and versatile shading solutions. The ev80 by Evaya adheres to the constant evolution of trends and innovations in the Australian environmentally friendly, design, and building sectors.
What are the Features and Benefits of Ev80 External Venetian Aluminium Slat Colours?
Evaya uses only the most advanced technology for the design and manufacture of their ev80 external Venetian aluminium blinds with their 8 0C Rolled Edge Aluminium Slats.
The 80 C Rolled Edge Aluminium Slats of the ev80 are:
Reinforced with copper-free aluminium alloy to provide added strength and flexibility.
0.45 mm gauge, chemically pre-treated and stove enamelled.
Roll Formed and Machined on our premises utilising the most advanced technology and operating systems.
Scratch, shock and corrosion resistant.
Available in a range of Standard Colours.
For project specific colour alternatives or custom colours, clients may contact the Evaya team who are more than happy to assist you with your requests.
For more information on ev80 external Venetian aluminium slat colours, please visit www.evaya.com.au today.