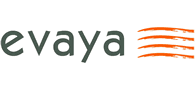 Company Profile
Evaya supply internal & external blinds including venetian blind systems, roller blind systems, external awnings & folding arm awnings.

Combining the latest designs & finishes, venetian blinds will complement a range of design settings. They are highly effective at regulating light and glare, whilst allowing the entrance of natural light into buildings.

Scientifically engineered and developed, the Evaya roller blind provides unique and innovative shading solutions.
Advanced design and mechanics means these blinds are capable of being used in a variety of settings, including those where extremely narrow, large or oversize windows exist.

Evaya EV Series (Retractable External Venetian System) provides an attractive & versatile shading solution. These blinds act to reduce solar glare & transmission through windows & therefore contribute markedly to the reduction of heat gain through glass.

The ILIOS is a vertical awning which can be customised for use in an array of settings and provides pleasant shade whilst allowing unobstructed views. Designed with style & performance in mind, the ILIOS is unique in that its terminal bar integrates completely with its head rail profile which enhances its aesthetic appeal.

Engineered for optimum performance these architecturally designed Klip, Stein, Kumo and Shan systems are ideal for residential & commercial applications.

These awnings can either be controlled manually or motorised with integration to sun & wind sensors and can be face or top mounted with individually designed brackets to suit each system.
Evaya
03 5986 2183
4 Suffolk Street, Capel Sound, Vic, 3940.
* If you would like to update the text on your profile page, please contact Spec-Net.