Stylish Bar Closure Doors Secure Yacht Club from Trellis Door Co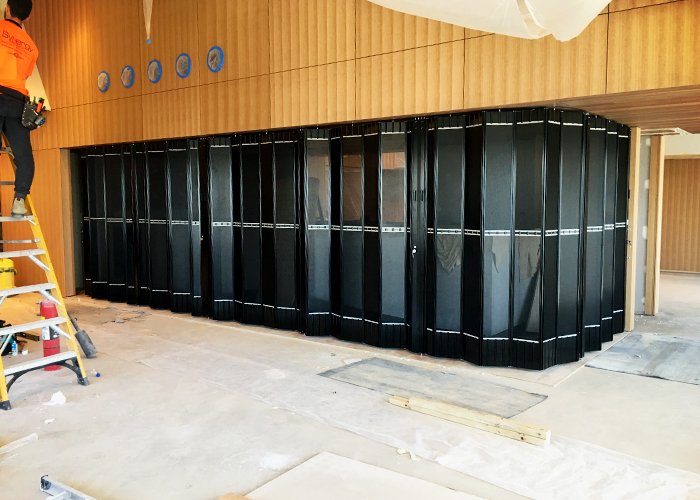 The Australian Trellis Door Company (ATDC) recently completed a project at the members bar of the prestigious Cruising Yacht Club of Australia (CYCA) in Sydney's Rushcutters Bay. The CYCA is one of Australia's leading yacht clubs, and is widely reputed as one of the leaders in ocean racing in the country. It is probably best known as the host of the world famous annual Sydney to Hobart yacht race.
Specified by renowned architectural firm Allen Jack + Cottier (AJ+C), the project involved installing ATDC's 300mm wide panel bar closure doors in a black powdercoated finish. Being in a bar environment with the prevalence of alcohol and food, a fully perforated mesh infill was specified for the door curtain for ventilation purposes. ATDC's up/down locking mechanisms assisted in achieving seamless lock up for the customer which also required the ability to gain entry to the bar area without the need for opening up the entire door.
Project managers for the job was St Leonards based Belmadar Constructions. For further information on ATDC's premium grade closure doors visit their website at www.trellisdoors.com.au or contact ATDC toll free from anywhere in Australia.